Resorts, hotels, inns, motels and guest cottages generally don't know what to provide to families with babies and young infants, since sheets and blankets are too large to be used in cribs. When folded, they can become cause too much warmth for the baby.
What's more, they can pose as choking hazards to the baby in the middle of the night. Since infants have not yet developed the neck musculature of adults, in the case of near-suffocation, it's not easy for them to adjust their sleeping position in order to be able to breathe. Improper bedding set-ups are the main contributor to why SIDS, or Sudden Infant Death Syndrome, occurs (unfortunately) relatively often in modern society.


It's a terrifying thought, for this reason Caractere Paris has created a line of products made for the little ones, to make their stay as comfortable as possible:
Some hoteliers hope parents will have brought their own baby linens and beds from home. Others provide a minimal level of comfort with a sheet or blanket, but do not have products specially made for small children. Clever property owners and managers know
that the lack of specialty products in this domain means an ideal opportunity to out-smart the competition.
Disposable Linen offers a new product, the disposable baby-sized sleeping bag, the perfect solution for both parents and hotels. A soft layer of fabric envelopes the baby without smothering him or her, retaining the perfect amount of heat on a chilly night while remaining breathable during the summer.
The shape conforms to the baby's body while eliminating all choking hazards: no dangerous pillows, no oversized sheets, no thick duvets. Instead, the parents will have a happy baby in one simple step, with one sole product.
They make for a lovely welcome gift that will surprise parents by the thoughtfulness behind it. Its low price makes it an affordable bonus to offer to certain families. Client testimonials praise this product for its stylish, well-planned design and quality construction. Many luxury hotels in Paris have made the sleeping bag their exclusive gifts to guests with young children, but the sleeping bags remain accessible in terms of price to every type of lodging.
Of course, if profits are the main concern, the reception can charge a small fee for distribution. Either way, parents often appreciate the sleeping sack much more than a simple, useless Teddy bear or doll.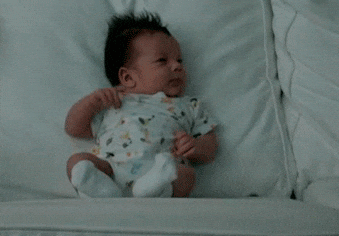 While they aren't intended to be washed, the nonwoven fabric will endure for several months. In fact, the child usually outgrows the sleeping bag before it deteriorates or the parents decide to throw it out. It's a versatile product with two adjustable sizes, intended for children from a few weeks old to 18 months.
The bow ties are available in six colours, one for every parent and child's preferences imaginable. Allergy problems are avoided because the nonwoven fabric is hypoallergenic. The individual wrapping guarantees the cleanliness of the product with every use. Special touches like this gift will help develop and retain clientele who understand you care about their well-being, in addition to booking rates.
For this and other products for babies, please visit Disposable Linen's Baby Care website.