The Hotel industry is becoming more and more important every day, it's expanding due to the large bloom in tourism and leisure.
With so many hotels, every little detail can be a deciding factor in whether the guest stays at one over the competition; this means the hotel has to offer the best quality products they can and also amenities for the guest to feel comfortable and at-home.
Depending on the class and type of hotel, the products they offer vary. 4/5 star hotels can offer bathing suits, luxury slippers or even electronical devices to their client. On the otherhand, hotels with 3 stars or less might not even offer an item as important and essential as slippers.
While it may seem like a trivial item, most hotel guests agree that it provides a very gratifying feeling to arrive to your new room and see a pair of slippers waiting for you to wear them.
Now, while there are still some (fewer and fewer as times passes, thankfully) hotels that continue using plastic slippers so that they don't have to provide new ones for each customer, this has proven to be very unsanitary as it can provide a great deal of diseases.
WIth a disposable slipper you can avoid these problems, and provide the guest with a pair never worn before ones. Another great reason is because no matter how clean your hotel floor is, guests will never be comfortable to walk around barefoot, and to avoid them from slipping by just wearing socks, it's great to be able to provide non-skid sole slippers. They'll feel warm, soft and comfortable! And because they're disposable you don't have to worry about cleaning them afterwards, they can be offered to the guests as a gift (even though mosts guests take them anyway).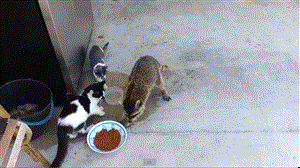 In Caractere we have many different types to offer, according to our clients needs.
From our STANDARD slippers, which is very affordable for any and every hotel, and while it's our simplest slipper, it's very high quality and will be liked by anyone who visits the hotel; to our PRESTIGE slippers which are the most high quality of the bunch, they have a velvet-like touch and a thicker sole than the others, they´re truly made for luxury hotels and have guests raving about them.The majority of our slippers are customizable; we give the client the chance to pick what colors they want (from the ones we carry, otherwise we can make slippers of a specific color if the client is willing to order our standard minimum quantity for special orders), the piping colors, the thickness of the sole, logo, etc.
We offer samples and free quotations, so if you're interested don't hesitate to call (+44 (0) 20 3608 1542) and/or e-mail us (info@caractere-paris.com) and we'll get back to you asap!